Sustainable Business Practices
Mobil Steel International, Inc. supports our core values of reliable service, flexible capacity and quality service with a firm commitment to sustainable business practices. This commitment starts with employee safety. It embraces responsible environmental practices, a connection to our local community and active participation in industry associations. Our commitment includes economic concern for employees, customers and partners.
Safety
We are proud to have earned back-to-back outstanding safety performance recognition awards from the distinguished Safety Training Evaluation Process (STEP) program sponsored by the Associated Builders and Contractors (ABC) national association. The STEP program helps ABC members develop and continuously improve safety and training efforts that ensure worker well-being and health.
The ABC STEP program uses 20 key components to safety and health, as well as Occupational Safety and Health Administration (OSHA) standards and reporting requirements to evaluate members' safety and health performance. A self evaluation of Mobil Steel's safety and health program confirmed that the local steel fabricator meets guidelines of the ABC STEP program and demonstrated Mobil Steel's commitment to safety and health through development and analysis of structured safety and loss prevention programs, and training to reinforce safety programs. We test randomly all of our employees and new hires to ensure a drug-free workplace, further fostering a safe work place.
Environmental Performance
Although the Mobil Steel environmental footprint is not large, we still take pride in our environmental protection efforts. Iron shavings, as well as ore dust, is pick up by a magnetized roller container and recycled. Used oil is collected into 55 gallon drums, placed in retention bins, and picked up by a permitted major oil recycler. Additionally, our waste water is processed on site and used in our irrigation system. We have engaged a licensed, permitted national environmental company to set up testing and monitoring of rain water runoff.
We do not ignore our office footprint. Paper, especially plans and drawings used in the office and shop, are donated to the Pearland High School paper recycling program to support their campus student organizations.
Quality Certified
Mobil Steel vigorously applies quality service in all we do. As one of only a handful of Houston area steel fabricators to successfully achieve and maintain rigorous American Institute of Steel Construction (AISC) certification standards for more than a decade, we embrace quality on every job. Our goal is to provide the highest quality, reliable and on-time delivery that meets or exceeds customer, industry and contractual expectations.
We adhere to the standards of AISC quality certification, and as an affiliate company member of the American Welding Society (AWS), we represent the highest standards in our industry. Our quality goals are measured, recorded and reinforced through continuous training and improvement practices to prevent and correct errors and incidents.
True to our commitment to sustainability, Mobil Steel International, Inc. will provide a safe, high quality and efficient work environment for our employees, customers and partners, and we will care about our environment, our community, our industry and the economy.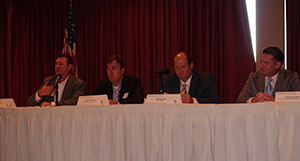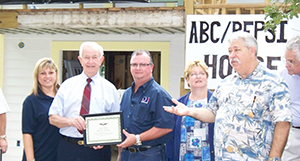 Social Responsibility
At Mobil Steel, we create a work environment that values our customers, our suppliers and our employees by emphasizing safety, quality, innovation and loyalty. Mobil Steel provides fair and industry-competitive pay for employees and encourages employees to spend a career at Mobil Steel through recognition and rewards programs for performance and tenure, as well as generous employee benefits, such as a company contribution and profit sharing 401(k) plan, and company sponsored medical and dental benefits. Mobil Steel is proud to have some employees who started working at Mobil Steel in the early years when the company was founded in 1969.
Thus, our customers and their success are supported by highly motivated, experienced and skilled employees utilizing best practices and techniques learned through training. You will value the Mobil Steel Experience!
We believe our social responsibility extends beyond our fence line. Mobil Steel is a member of many organizations and associations that promote excellence, responsible business practices and adherence to the highest standards in our industry. We are a quality-certified member of AISC, a member of the Association of Chemical Industry of Texas, active with the Associated Builders and Contractors on the national, state and local levels, and a member of the Associated General Contractors of America, all groups that demonstrate best industry practices. We work with the Economic Alliance Houston Port Region and the Pearland and Pasadena Chambers of Commerce to promote a healthy regional economy and good corporate and business leadership. Mobil Steel has met the certification as a small business through the U.S. government's Small Business Administration program and Mobil Steel engages HUB, minority-owned and women-owned businesses as vendor partners. Mobil Steel is a registered member in good standing with Dun & Bradstreet.
An integral part of our core belief is to "Give Back to the Community". We encourage and support our employees' community volunteer efforts. Some of the community organizations we have supported include: Special Olympics, Boys & Girls Country of Houston, Boy Scouts of America, Pasadena Little League, Pearland Girls Softball League, Santa Fe Girls Softball, Clearwood Charger Little League Youth Program, Sagemont Church-Helping Hands Ministry, U.S. Military families through the Houston Construction Industry Auto Show, League City Lions Club through Space City Car Shows, Susan G. Komen Breast Cancer Foundation-Race for the Cure Houston, M D Anderson Cancer Research Foundation, B.I.G. Love Cancer Care Car Show, and numerous scholarship and education foundations.